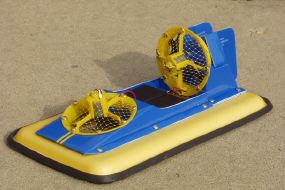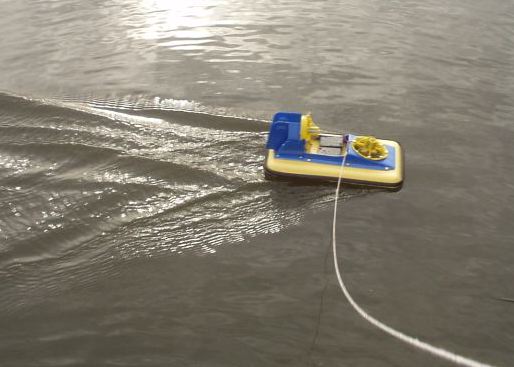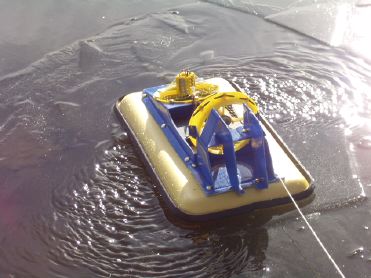 If you only want to get one hovercraft, get this one - it does it all. Land & water & ice , the GH-2 is a great performer.
---
Use The WaveJumper Attachment For Choppy Water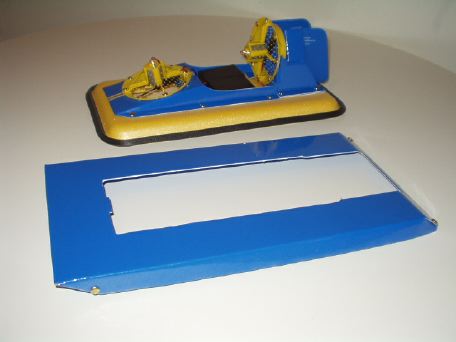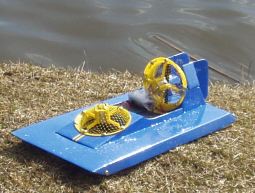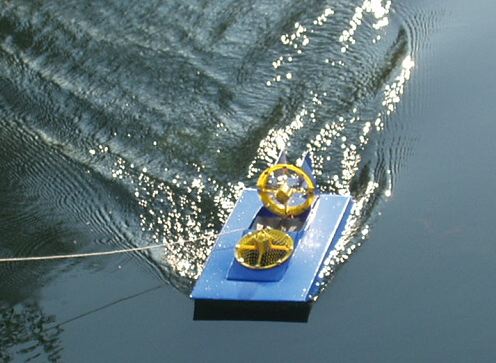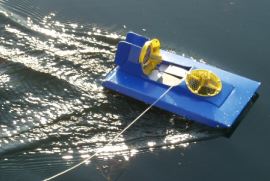 A short quicktime movie of the GH-2 with the WaveJumper attachment making amphibious transitions (526k)

And here is the same movie in avi format (875k)



---
Add A Skirt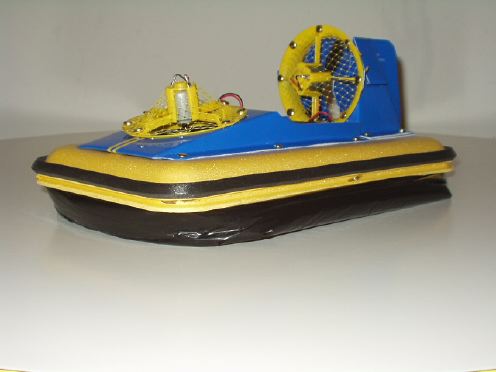 The GH-2 kit comes with a detachable skirt. Add a skirt and your GH-2 will glide over obstacles that it would have stopped it otherwise. Indoors, the skirt will help the GH-2 negotiate doorway transoms and carpets. Outdoors, the skirt will help the craft fly over bumpy pavement. The skirt removes in seconds for "pure hovering" and can be reattached quickly as well.


---
Install A Rotatable Duct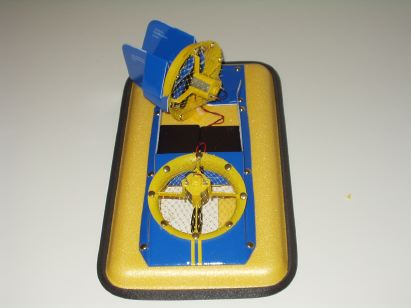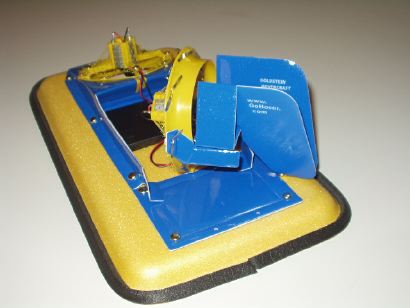 All GH-2 hovercraft kits come with a plastic stand which allows the duct to stand alone, and, interestingly, optionally rotate! Secure the duct with two fasteners for a stationary duct, or secure with just one so that the duct can rotate 360 degrees. Parts are included to secure the rudders to the duct even while it rotates. Stand alone and rotating ducts should give food for thought to experimenters and also give another option for those interested in converting their hovercraft to radio control.

---
Operate With One Duct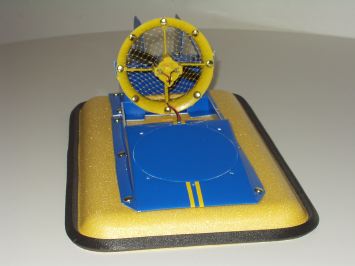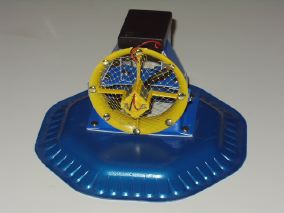 Open the airbox, remove the lift duct, seal the cabin (part included), and you'll be ready to hover with just one duct. See How the GH-2 and GH-1 work for details. You can use the other duct in the flying saucer or in a hovercraft of your own design. Or you can put the second duct aside, and make the GH-2's batteries last twice as long.

---
Build A Flying Saucer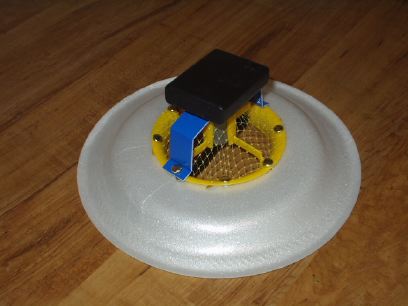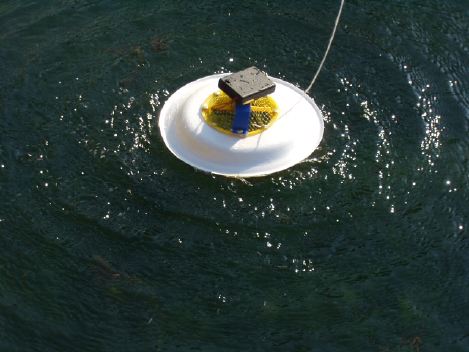 All kits come with a simple rectangular "battery perch" that lets the battery holder sit on top of the plastic duct. Remove one of the ducts from your GH-2, take any picnic plate (one is included with your kit) and combine them with the battery perch to form a "GH-0" flying saucer. Fly it on land or on water.

It hovers high:


and it spins really really fast.

Watch a game of catch with a spinning flying saucer (1.6MB in Quicktime format)

And here is the same movie in avi format (2.3MB)


---
Build Other One and Two Motor Designs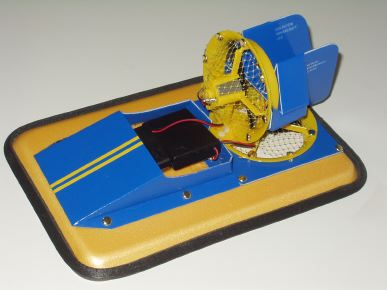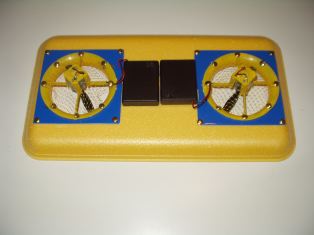 Look in the one duct and two duct sections of the "Design Your Own Hovercraft" Section for more ideas on designs you can build with the parts from your GH-2 kit

---
---
The GH-2 kit requires 8 AAA size NiMh rechargeable batteries.
---
---

To purchase a kit, click here: Buy a GH-2 Model Hovercraft Kit

To go back to the main page, click here for the Goldstein Hovercraft main page.

If you do not see a table of contents on the left side of your screen, click here for the Goldstein Hovercraft web site.
---
© Goldstein Hovercraft, LLC